Description
Our high precision chrome balls are vacuum degassed, a process which removes unwanted impurities - like hydrogen and nitrogen - as well as non-metallic oxides which would otherwise weaken the steel. The result? A standard-setting product which the ball and roller bearing industry can rely on.
Benefits
Exceptionally high hardness, maintains the integrity of its shape in the toughest of environments and offers excellent resistance to wear and tear./p>
Use
High Carbon Chrome Alloy balls are at the heart of many items and equipment we use every day. You'll find them in items such as automobiles, wind turbines and even skateboard bearings.
International Equivalents
AISI 52100, EN31, JIS G4805 SUJ2, Wks 1.3505
See Applications
Applications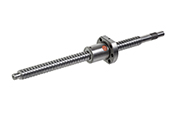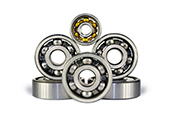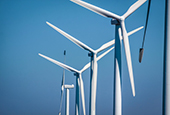 See more details
More Details
Composition
C
0.95 - 1.10 %
Cr
1.30 - 1.60 %
Mn
0.25 % Max
Si
0.15 - 0.30 %
P
0.03 % Max
S
0.025 % Max
Mechanical Properties
Tensile Strength
325,000 psi
Yield Strength
295,000 psi
Density
0.283 lbs/cu in
Standard Grades Available
5
10
25
100
500